A space for debate that facilitates the internal communication of groups and makes different participatory channels available to users. 
Made with free software: Discourse
---
Outstanding features: organise your conversations · open thematic threads
---
Manage your users and organise your conversation spaces
Customize your agora with the logo of the collective and your own subdomain.
With a dedicated Agora you can configure all these aspects yourself, and you can also ask the CommonsCloud team and the rest of the community for advice or a hand!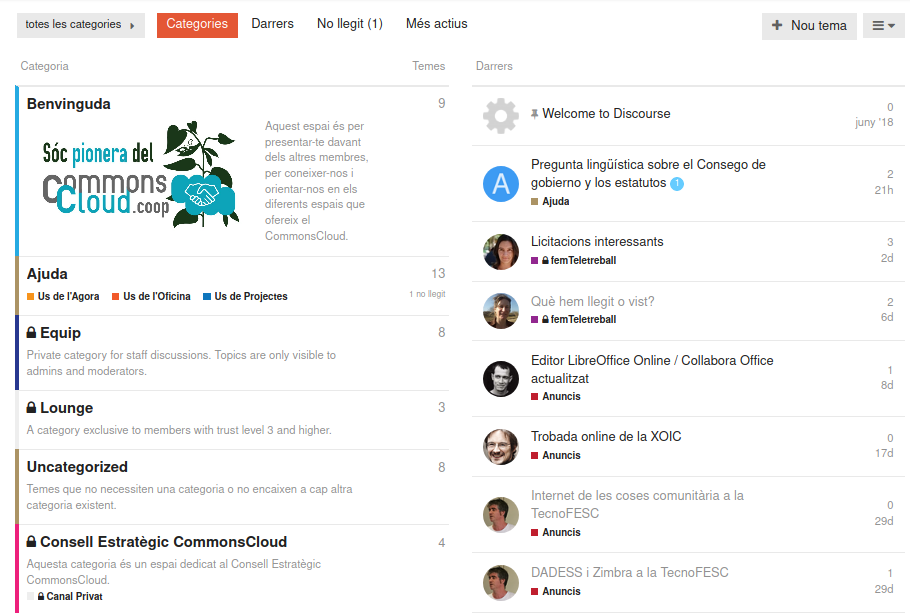 Open thematic threads
Create conversations and open thematic threads to share information with your team or collective
Keep your conversations organised, decide if you want to make them public or private, identify new messages.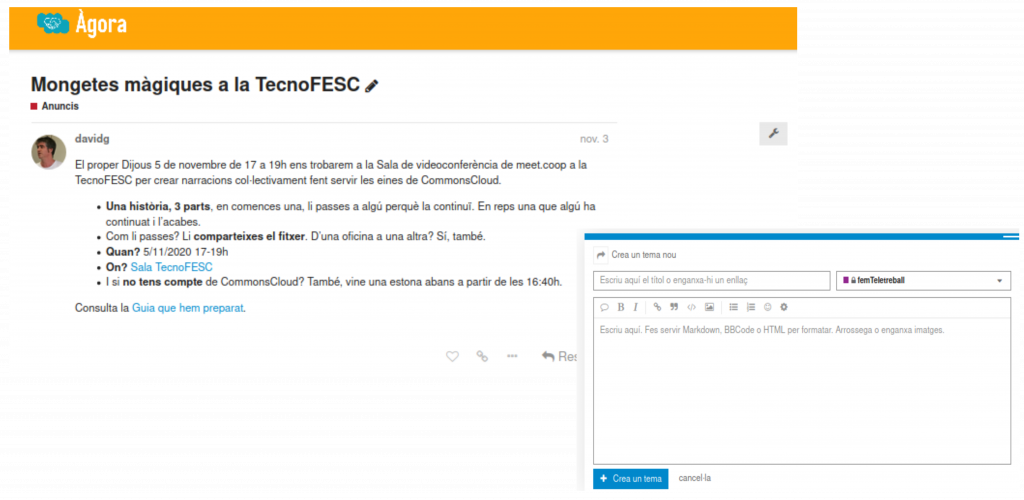 Access to the CommonsCloud Agora
With any CommonsCloud account, including free accounts, you have access to the CommonsCloud Àgora. You will find discussions about the different services of CommonsCloud and related topics. You will be able to consult the frequently asked questions and also ask any doubts, or help solve those of others. Users can discuss the project and open up spaces for reflection, and from the team we try to resolve doubts and/or make suggestions so that together we can get more out of the CommonsCloud tools. It is also a space for the CommonsCloud team to help detect possible incidents related to the use of the platforms. This Agora also serves as an example if you want to create an agora for your group.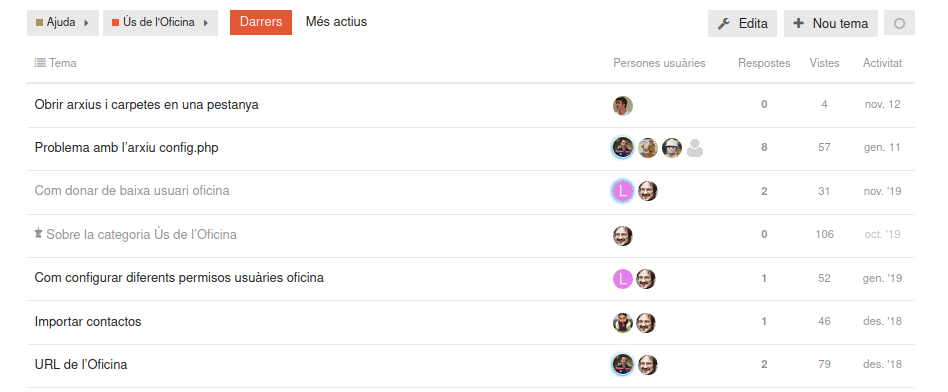 Rates
OPEN
monthly
0€
For bohemians and neophiliacs
User account* (to participate in open services or services contracted by others)
Access to the CommonsCloud Agora
Access to a Oficina Demo
Join us and enjoy the services
ADVANCED
monthly (VAT included)
35€
For eager beavers, with a good team
Multiple usuers
Agora (discussion forum with Discourse) with own sub domain
Dedicated service data base
Daily backups
Access to Demo Oficina
Join us and enjoy the services