In the Oficina you can store documents in the cloud, work with private or shared folders, have individual and group calendars and also individual or shared contact books. Made with free software: Nextcloud i Collabora Online.

---
Funcionalities: store and share · edit online · calendar · forms · photographs
---
Online Storage
Store and share folders and documents directly from your browser.

Editor online
Collaboratively edit office documents directly from the browser.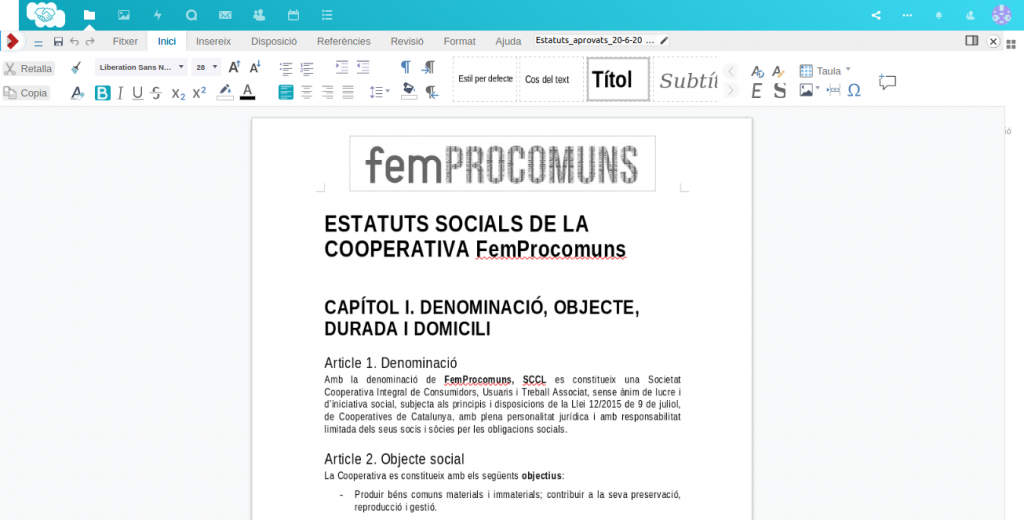 Calendar
With CalDAV server easily synchronise calendars. + info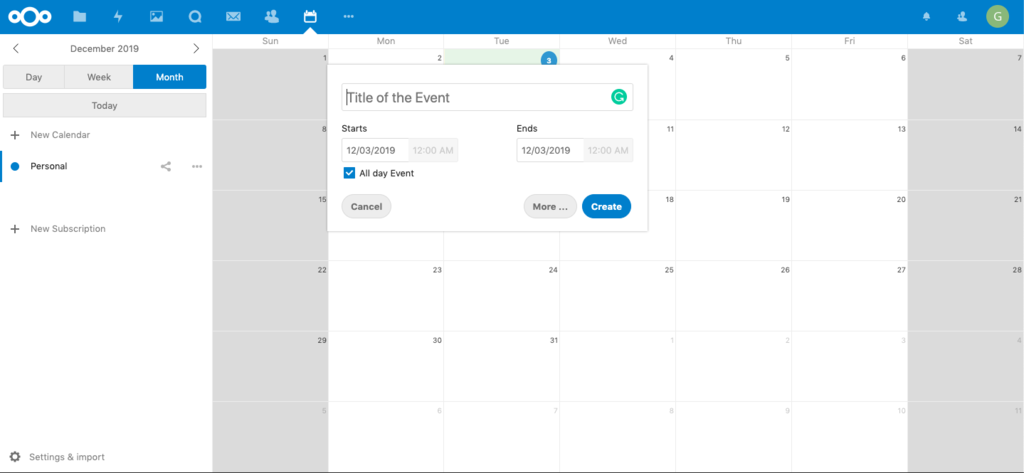 Forms
Take simple surveys and questionnaires, share them, and visualize the results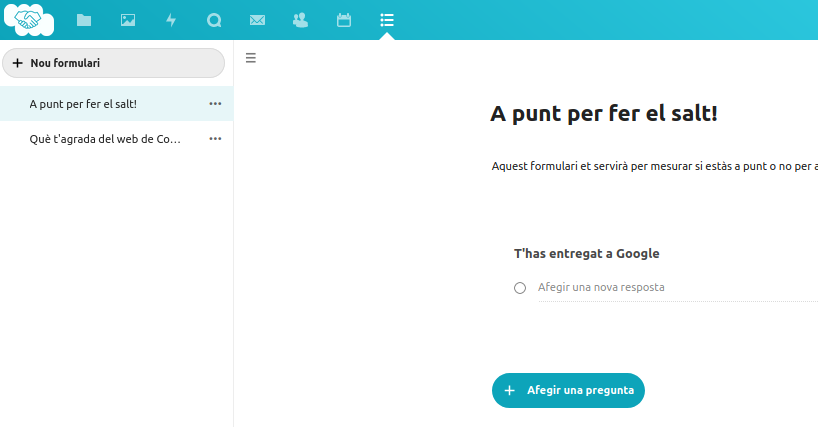 Fotografies
Store, tag, organise and share your albums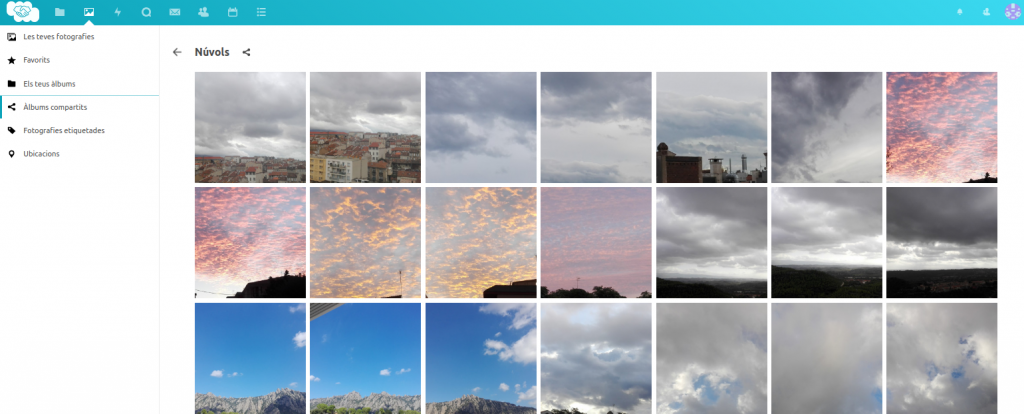 Rates
Choose the one that best fits.
Choose the annual fee and get a 10% discount.
OPEN
For bohemians and neophiliacs
User account (to participate in open services or services contracted by others)
Access to a Oficina Demo
Access to the CommonsCloud Agora
Write to us!
BASIC

monthly (VAT included)
4€
Simple 10GB / Medium 30GB / Premium 50GB
43€ annually - VAT included - (10% discount)
One single user account in a shared Nextcloud instance
Backups
NextCloud (storage, folder and file sharing and online editor) and basic Apps (calendar, simple form and photos)
Collabora office (online edition)
Project management at the Gestor de Projectes on Phabricator (with 1 own project)
Acces to CommonsCloud Agora
Join us and enjoy the services
ADVANCED
monthly (VAT included)
35€
100GB
390€ annually - VAT included - (10% discount)
Up to150 user accounts in one dedicated Nextcloud instance
Own subdomain
Backups
NextCloud (storage, folder and file sharing and online editor) and basic Apps (calendar, simple form and photos)
Collabora office (online edition)
Project management at the Gestor de Projectes on Phabricator (with 1 own project)
Acces to CommonsCloud Agora
Recommended> for medium and large groups and organisations where each one need their own user account and manage permissions
Join us and enjoy the services